Services
We're here to help.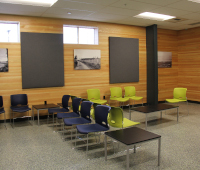 Our primary goal is to provide the community with quality health care solutions to today's substance abuse disorder and mental health challenges. We have developed an integrated health care model designed to improve outcomes for patients. To achieve that goal, we work closely with each patient in a team setting to assist them with the resources needed to sustain a life of recovery.
Substance Use Disorder (SUD) Counseling
Mental Health Counseling
Psychiatric Medication Management
Primary Medical Care & Telemedicine
Video conferencing for counseling sessions
Gambling Counseling
Medication Assisted Therapies (Suboxone, Vivitrol, Methadone)
DUI/Deferred Prosecution
Client Support Services
Free Transportation
Onsite Child Watch
Case Management & Referrals
Onsite Security
Transitional Housing
Dental
Medicaid, Private Insurance, and Cash/Credit Card Accepted
Dedicated Staff
Swinomish Indian Tribal Commuity has advanced a knowledgable and committed team for the development of this new innovative treatment center. We have over 130 dedicated professionals on staff to provide the best possible services to the community.