About Us
Swinomish Indian Tribal Community Expands Services to All Communities.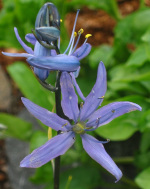 As community members and neighbors, we have seen the impacts caused by substance abuse. Families have been torn apart, children removed, jobs lost, crime has increased, diseases are spreading and homelessness has increased. This doesn't account for all of the costs and time lost from EMS/Police/Fire to respond to overdoses and drug related crime. The Swinomish Tribe understands that our communities are connected, the opioid epidemic does not stop at a county line, or the city limits, or the Reservation Boundary. After much consideration, Swinomish has decided to fully fund an expansion of our Wellness Services.
The Swinomish Indian Tribal Community has supported the expansion of services for all enrolled tribal members in the fight against the opioid crisis. We have developed the following services within the past four years: opiate task force, healthy community tip line, medication assisted treatment, transitional housing, a needle exchange and distribution of Naloxone Overdose Kits. Now we would like to share our knowledge, successes and approach with all community members.
Our vision is to improve the health and wellness of all individuals suffering from substance use disorders and provide the best possible tools for them to lead a healthy productive lifestyle.
The word didgʷálič is a Lushootseed word translating to "place where camas was dug". Camas pictures on this site are courtesy of Swinomish Indian Tribal Community Archives.
<!-
Virtual Tour
This short video highlights the services provided at the Wellness Center.